If you think mission statements are useless blurbs used to fill the "About Me" page on your website, you're wrong. When used correctly, a restaurant mission statement outlines the path of success for your brand, sets expectations for your restaurant, and sets the tone for your audience moving forward.
What is a Mission Statement?
A restaurant's mission statement is a sentence or group of sentences that reflects your restaurant's brand identity and core values. This will help you communicate to your customers what your brand stands for. On top of this, it can help you make decisions based on what your audience already likes about your restaurant.
A mission statement is important to establish when opening a restaurant, and it is typically included in your restaurant business plan. The style of mission statements varies from restaurant to restaurant. Let's take a look at what makes a successful restaurant mission statement.
How to Write Your Best Restaurant Mission Statement
A mission statement should tell your audience what separates your brand from the competition. The more generic your mission statement, the more likely it is for someone to gloss over your brand. What makes your restaurant unique? Why do people go to your pizzeria instead of the one across the street?
Another important question to ask yourself when forming a mission statement is what are your restaurant's values? What inspired you to become a restaurant owner? Does your restaurant create a sense of community within your customer base? Consider your restaurant branding and the individual identity of your restaurant business when writing your mission statement.
Ask Questions to Create a Mission Statement
Asking yourself questions like this will help you establish or realize what makes your restaurant truly different from the competition.
Here's a list of questions to get your brain moving in the right direction:
What makes your restaurant unique?
Why do people regularly visit your restaurant?
Does your restaurant offer value to its community? (surrounding neighborhood, city, environment, etc.)
What does your restaurant offer to your customers?
Is there a culture tied into your restaurant or its customers?
What do your customers have in common?
It doesn't necessarily stop there. Keep asking new questions until you find a quality insight about why your restaurant is unique.
Consider Tone of Voice
Coming off as genuine can go a long way when establishing an identity. It can be hard to accomplish this while representing a restaurant or company.
Don't treat your mission statement like a grueling task. Think about what inspired you to become a restaurant owner. Trust your values and have some fun, and it will show in your statement.
Match the tone of your mission statement to that of your restaurant. If you own a fun-loving bar, that can come through in your mission statement. If you own an upscale restaurant that's serious about food, let that shine through.
Difference Between a Vision Statement and a Mission Statement
A common phrase that's often confused with mission statements are vision statements. Some brands mix them both, while some will keep them separate.
If a mission statement is your set of values combined with what you bring to the table, your vision statement is what you want to accomplish through doing this. For example, if your mission statement has an emphasis on environmental safety, your vision statement might be "Our goal is to build a more sustainable world for generations to come."
Later in the article, we'll provide some examples of mission statements, some of which will have ingrained vision statements as well.
Restaurant Mission Statement Examples
Here are some of the best mission statements from popular restaurants to help you get your creative juices flowing.
McDonald's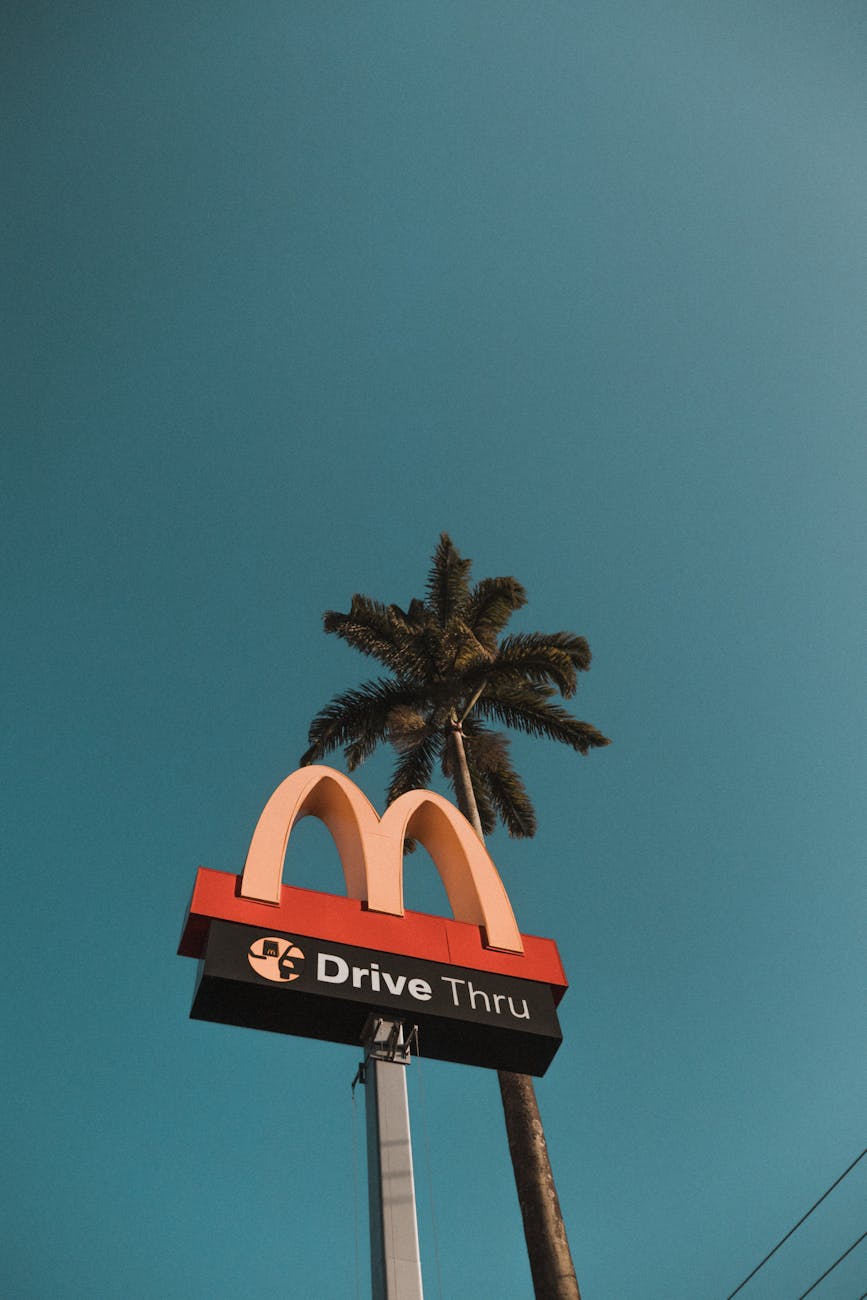 "McDonald's brand mission is to be our customers' favorite place and way to eat and drink. Our worldwide operations are aligned around a global strategy called the Plan to Win, which center on an exceptional customer experience – People, Products, Place, Price and Promotion. We are committed to continuously improving our operations and enhancing our customers' experience."
McDonald's is a unique example because of their worldwide presence. Their emphasis is on the customer experience, presenting their mission "to be our customers' favorite place and way to eat and drink." They don't beat around the bush or speak to their weaknesses, only putting their best foot forward in their strengths.
McDonald's has a good mission statement given their popularity, but a smaller restaurant would want something that hits closer to home. Let's take a look at a smaller chain.
Bubbakoo's Burritos
"The roots of Bubbakoo's are in the skater and shore scene, but all are welcome in what's quickly become a neighborhood hub of activity. Paul and Bill realize service can be the deciding factor in a restaurant's growth. They believe outstanding service and attention to detail have contributed to the tremendously positive word-of-mouth about Bubbakoo's."
Bubbakoo's Burritos is a fast-growing burrito chain mainly located along the New Jersey shore. They have over 30 locations, most of which opened fairly recently. Their mission statement embraces their original Jersey shore surfer scene, while keeping their arms open as a family establishment.
Sticking to their core values and focusing on the customer experience are what helped this restaurant grow from one location to a chain of over 30 different locations across the United States.
Flour Bakery & Cafe
"Make amazing food – Offer warm welcoming service – Give back to the neighborhood – Run an efficient, profitable business – Make Flour a better place for both our customers and ourselves."
Flour Bakery & Cafe is a small chain of bakeries located in Massachusetts. Their mission statement is short but straightforward, and makes a lot of optimistic promises.
A key detail here is their promise to give back to the neighborhood. Consumers notice when brands care about their community and many consumers will only spend money at smaller, local establishments for this reason.
When you visit their website you can see a list of local businesses in the area that they support. These businesses range anywhere from flour providers and smokehouses to other restaurants.
Chipotle
"Ensuring that better food, prepared from whole, unprocessed ingredients is accessible to everyone."
Short and sweet, Chipotle puts an emphasis on food quality and accessibility. Chipotle has branded themselves as a healthier fast food option with quality ingredients, and has seen wild success in the last 15 years.
While some may debate how healthy a burrito from Chipotle can actually be, for the price point they do provide quality ingredients. Their brand builds on this health-conscious mission statement by making the assumption that health conscious people are more likely to care about the environment.
To capitalize on this, many of their bags, cups, and other paper goods are made from recycled materials. The products made from recycled material are labeled as such, so by ordering Chipotle, the customer gets 4 benefits. They get cheap food, fast service, quality ingredients, and are helping the environment, all for around $10 per meal. This is what keeps customers coming back.
Iron Hill Brewery
"Inspire loyalty in both our guests and in our staff."
Another short mission statement that tells you that they care. All restaurants want loyal customers, but this statement goes beyond that.
To inspire loyalty within your own staff means there's a bond shared among those who work there. It communicates a sense of family to the consumer. Iron Hill paints the picture of a unique and passionate brewery where you'll be treated right.
Starbucks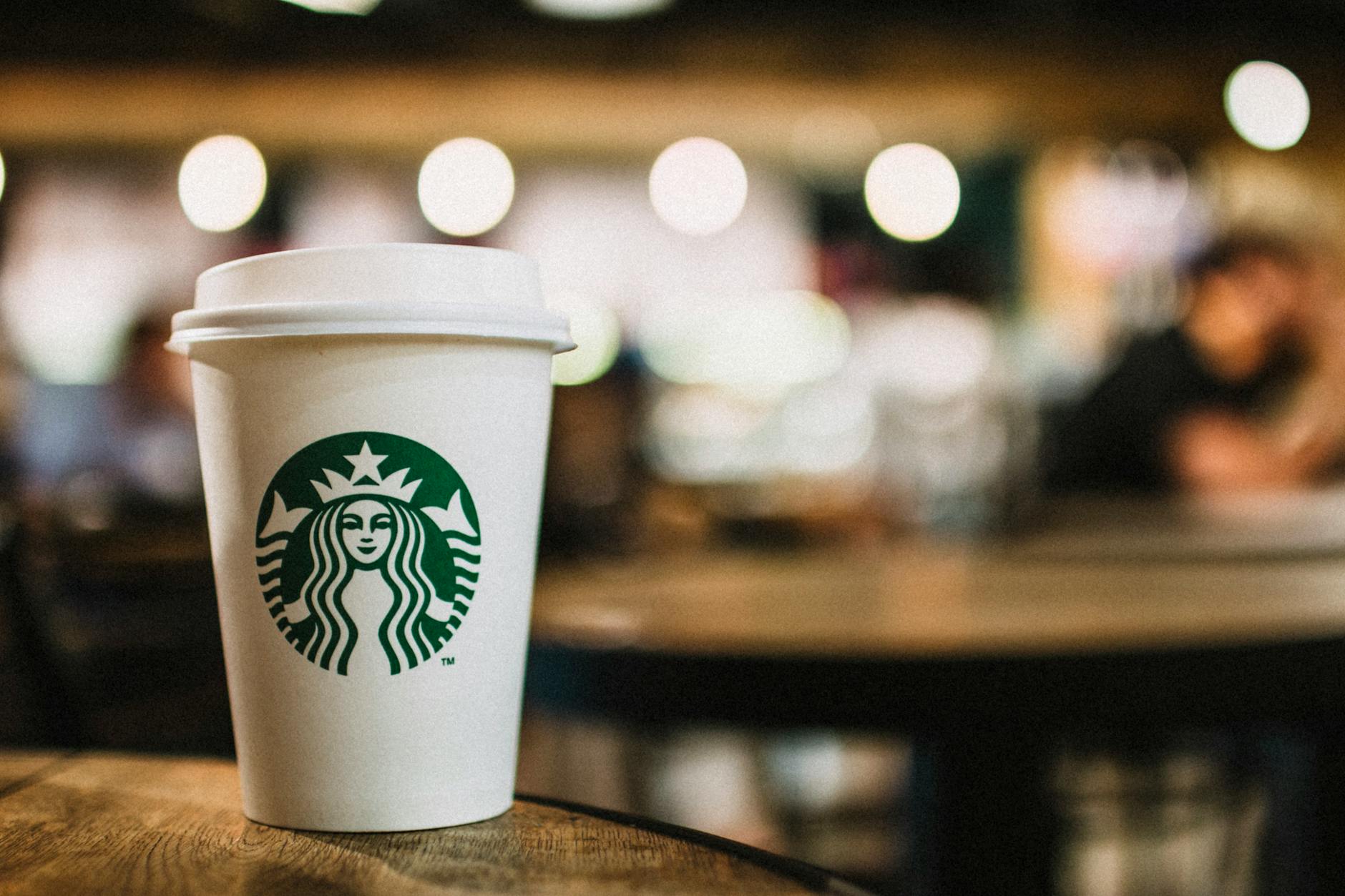 "To inspire and nurture the human spirit – one person, one cup, and one neighborhood at a time."
Starbucks' mission statement reads very appropriately for a coffee shop. It breaks down into two parts.
The first part, "To inspire and nurture the human spirit," manifests what people look for in an ideal coffee shop. People take their coffee very seriously, it's their time to sharpen up and build motivation for the day.
The second part speaks to the individual, "one person, one cup, and one neighborhood at a time." It allows Starbucks to speak personally, despite being a large corporation.
Mixt
"From sprout to plate, we're all about offering smart, healthy, on-the-go people, smart, healthy, on-the-go food."
Another health conscious example, Mixt is a fast chain food that focuses on health foods. The tone of their mission statement is playful, and they pride their customers on being "smart, healthy, on-the-go people."
Zambrero
"A Mexican restaurant with a mission to end world hunger."
Our final example, Zambrero, is another small chain with a powerful promise to help end world hunger. By doing this, not only are they helping make a difference in the world, but they're drawing in customers who are passionate about humanitarian issues. This mission statement doubles as a vision statement, as there's a clear goal in their future.
Staying true to their mission statement, their website keeps track of how many meals they've donated to people in need. To say you want to make a change is a start, but backing it up with numbers and examples reinforces their mission statement to the public.
Final Thoughts on Writing a Restaurant Mission Statement
Now that you understand what makes a strong mission statement successful, start creating your own. Find out why you stand out, try not to sound like a brand robot, and don't be afraid to take pride in your work.
The post How to Write a Restaurant Mission Statement (with 8 Examples) appeared first on Restaurant Clicks.